TRADITIONAL 1890'S OAK BEAM BATHROOM IN LACEY GREEN, BUCKINGHAMSHIRE
Work to be carried out: This en suite bathroom was In a large 1890's house in Lacey green, Buckinghamshire. It was important to preserve the traditional Oak Beams while giving this limited space a fresh look.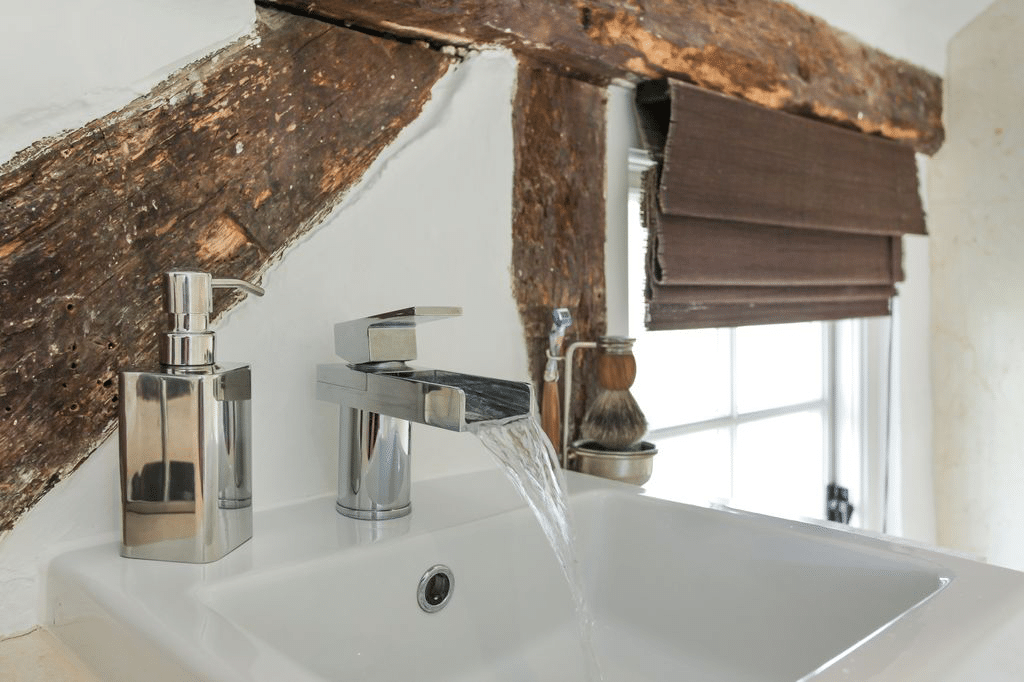 Problems/Solutions: This was a small ensuite bathroom and it took a great deal of work to look the way it did. None of the walls were level or flat and they had visible, solid oak beams running through the walls that we had to be very careful not to damage or splash with plaster or paint.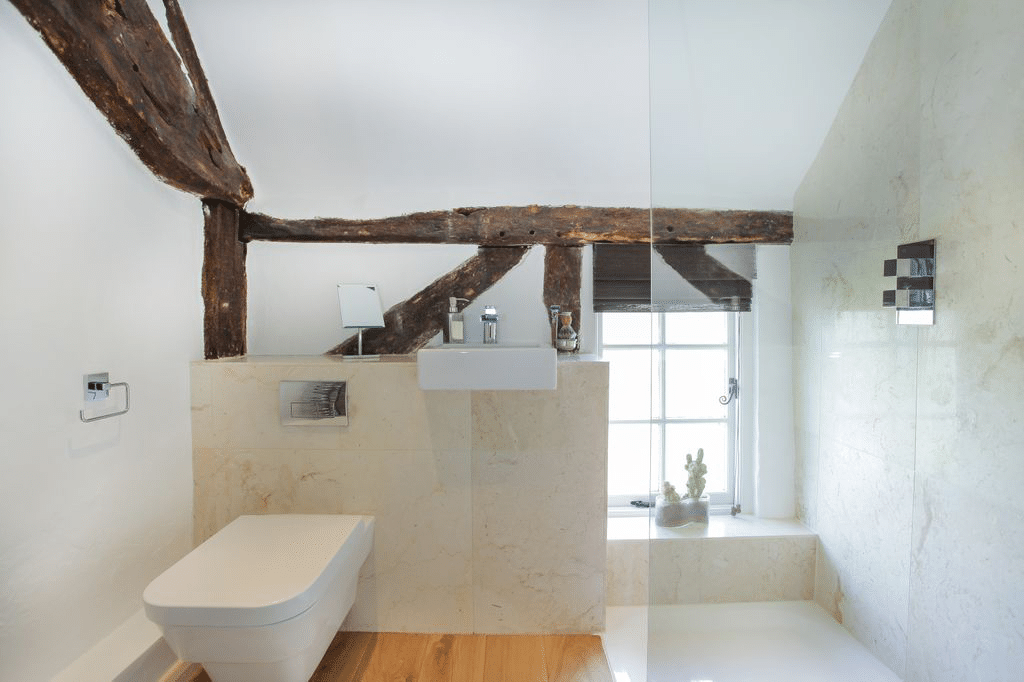 I re-built a half height, false wall to hide the protruding pipe work for the basin and installed a classy wall hung toilet. We then installed a very large walk in shower. The client specifically asked that there was no step in to the shower, so we built the floor up to the top of the shower tray level maintaining an area for the water to fall without ever flooding the bathroom. To compliment this stylish bathroom we finished the floor in solid oak – it was only right with the date of the building and the perfectly preserved beams.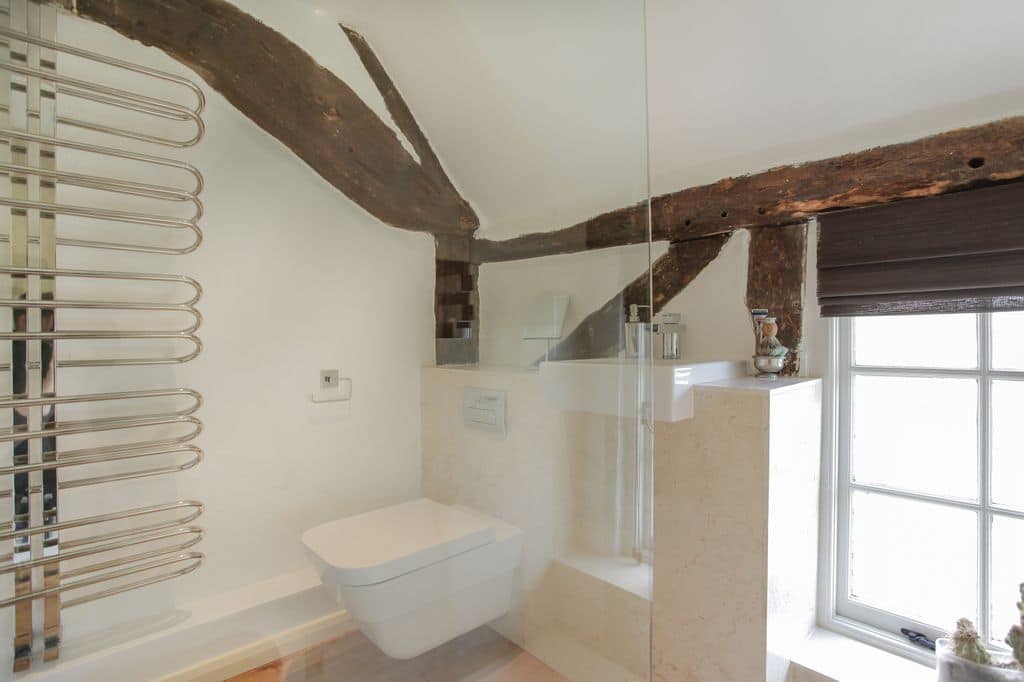 WHAT OUR CUSTOMER SAID
"We decided to go with Robertson Interiors after having three fitters quote for the job. We were by far the most impressed with Danny. Our en suite is small space and not easy as the house is very old, has beams throughout and no such thing as level walls. We also wanted no step into the shower so Danny built the floor up and run the solid oak floor up to the tray with no step at all. We are very happy with how the en suite looks now and cannot recommend Robertson Interiors highly enough"
Mr and Mrs Saunders, Lacey Green