BATHROOM DESIGN AND FITTED IN HAZLEMERE, HIGH WYCOMBE, BUCKS.
This en suite is one of my firm favourites! Probably because I'm a man and this is a super bachelor style bathroom.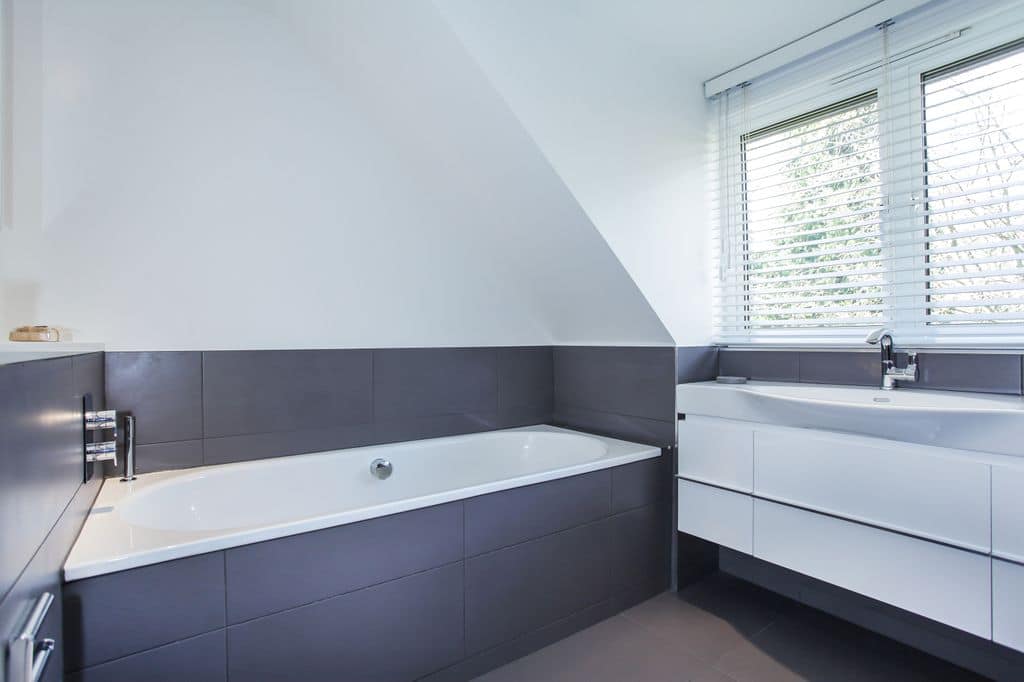 The shape of the room made this room a big but not huge challenge as it has a sloping ceiling being in a loft conversion. This took some designing to make sure everything fitted into place perfectly and as you can see by the results it certainly did.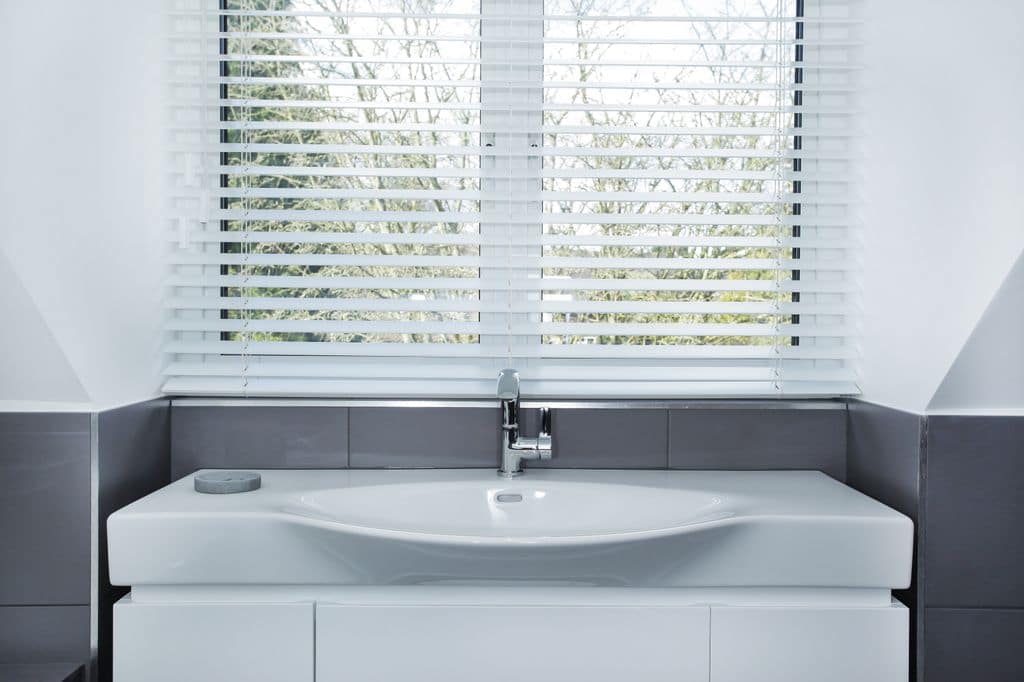 We fitted a large shower with a glass screen, a steel bette bath with bath a filler and a large basin complete with a unit positioned perfectly within the window ledge. I also built a half height false wall to hide the pipe work for the bath and toilet. We then finished it off with a granite work top.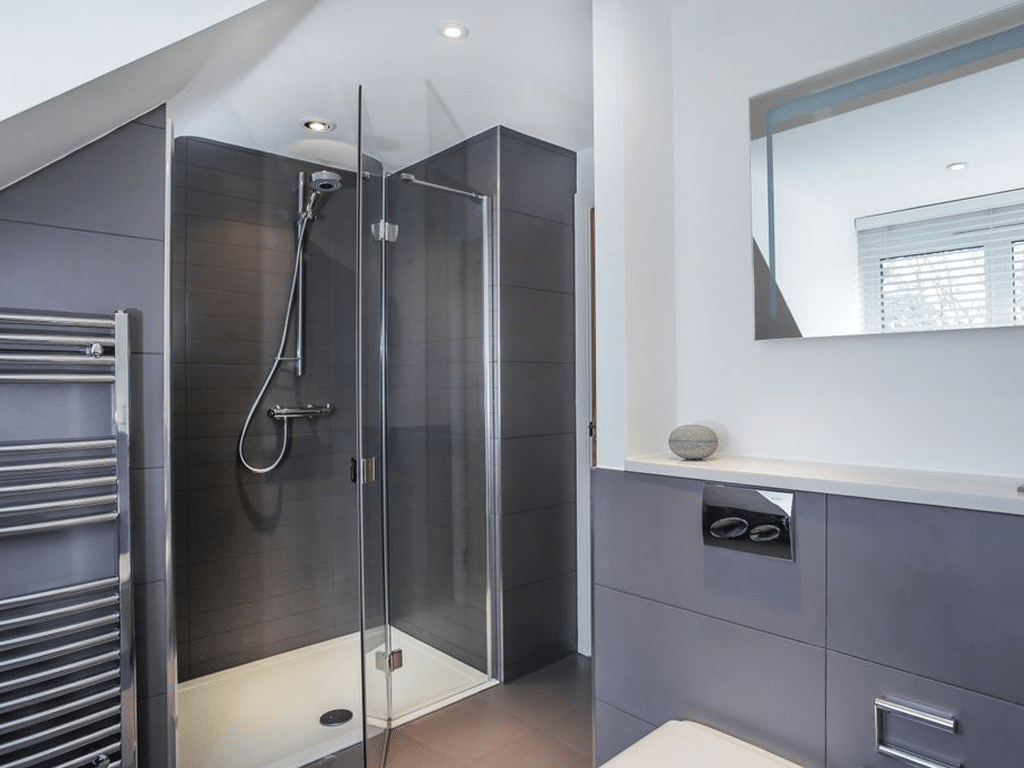 What our customer said
"I ended up with a very pleasing result using an area that many other builders weren't keen on pricing reasonably turning down the job due to the obvious spacial issues that lay ahead of fitting the bathroom. Daniel and his team were fast and proficient through and through and within the budget. I'd be more than happy to allow people to view the bathroom with notice to see the quality and care of everything fitted. I cannot recommend Robertson Interiors enough!
Mr Bradshaw, Hazlemere, Buckinghamshire