A stone coloured bathroom in Gerrards Cross, Buckinghamshire with wall coves and a hanging basin.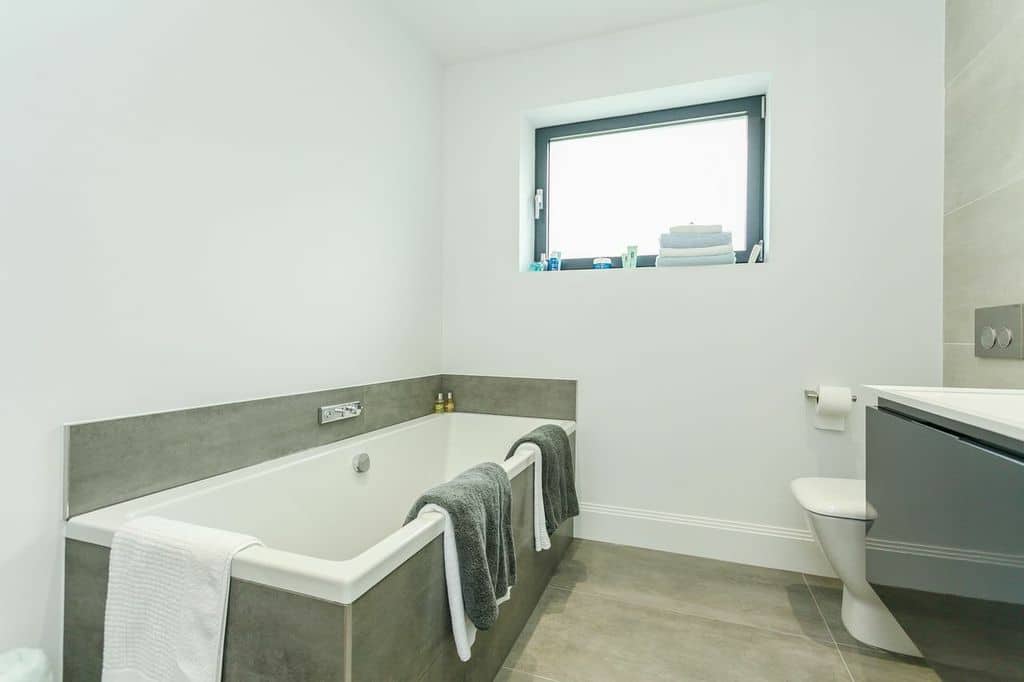 The client wanted a family style bathroom that would be easy to clean and maintain with a large walk in shower, cut outs in the walls for shower bottles etc, a bath with tiled bath panels, a large wall hung basin and good toilet.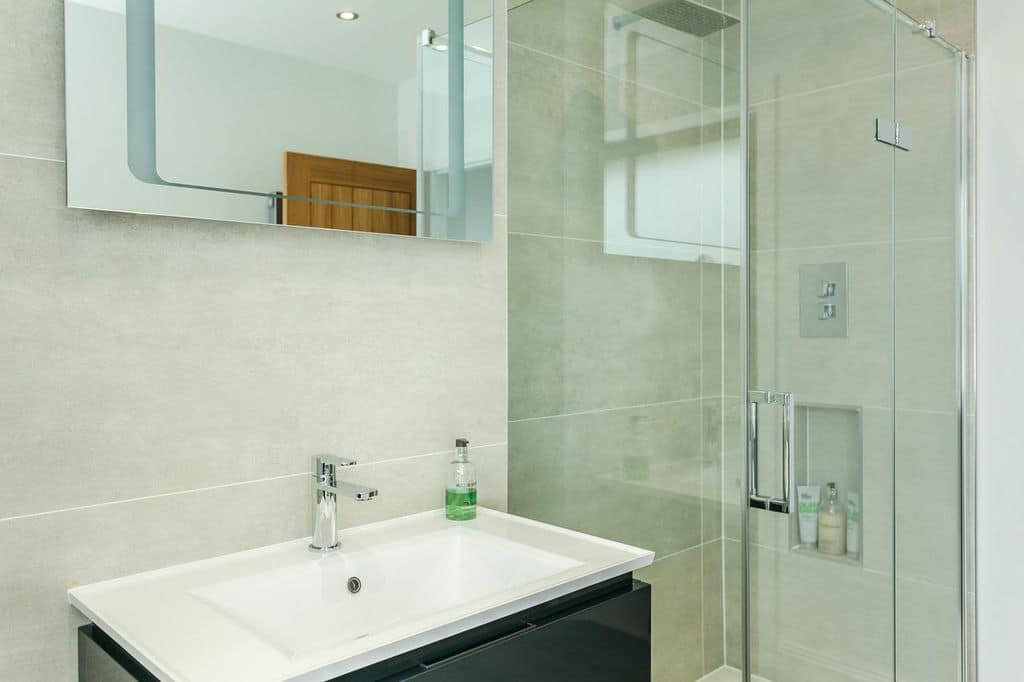 It was also within their budget given to have underfloor heating so we installed this first. To hide the cistern and all the pipe work a false wall was built. This took some designing to make sure we could fit in everything the client required.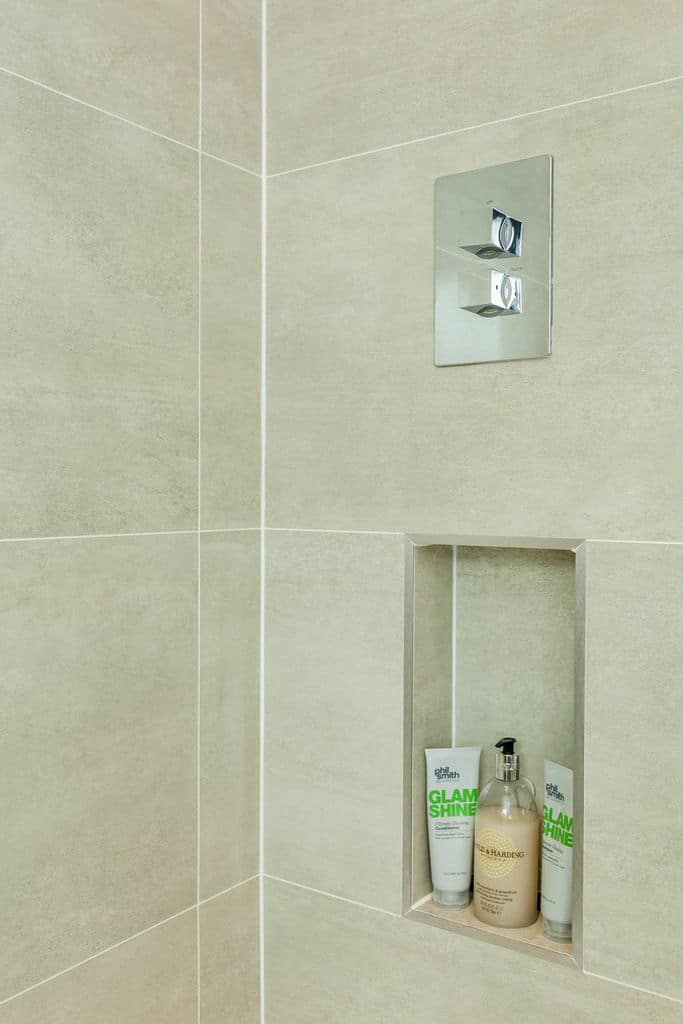 Above it the insert/cove that we built into the wall where we hid the pipes.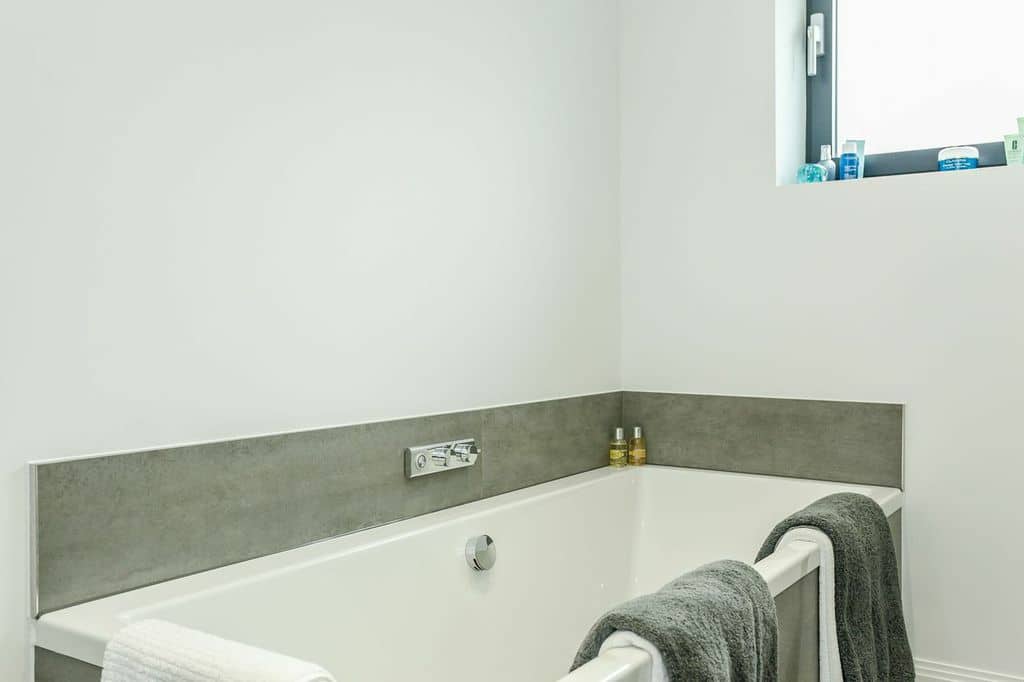 "We had been recommended Daniel from a neighbour so got him round to give us a quote. He came over with his designer as we wanted drawings to see how the bathroom would work. We got the quote and drawings within a week and were more than happy with both. From start to finish we couldn't fault Robertson interiors. The finished look is just what we wanted and spot on with time scale and price. We can't recommend Daniel enough. We are now just one of many that have had our bathrooms done by Robertson Interiors in our road"Mr and Mrs Gill, Gerrards Cross, Buckinghamshire