Robertson Interiors proudly presents to you a very large and modern bathroom preserving a very homely feel using up to date but traditional furniture.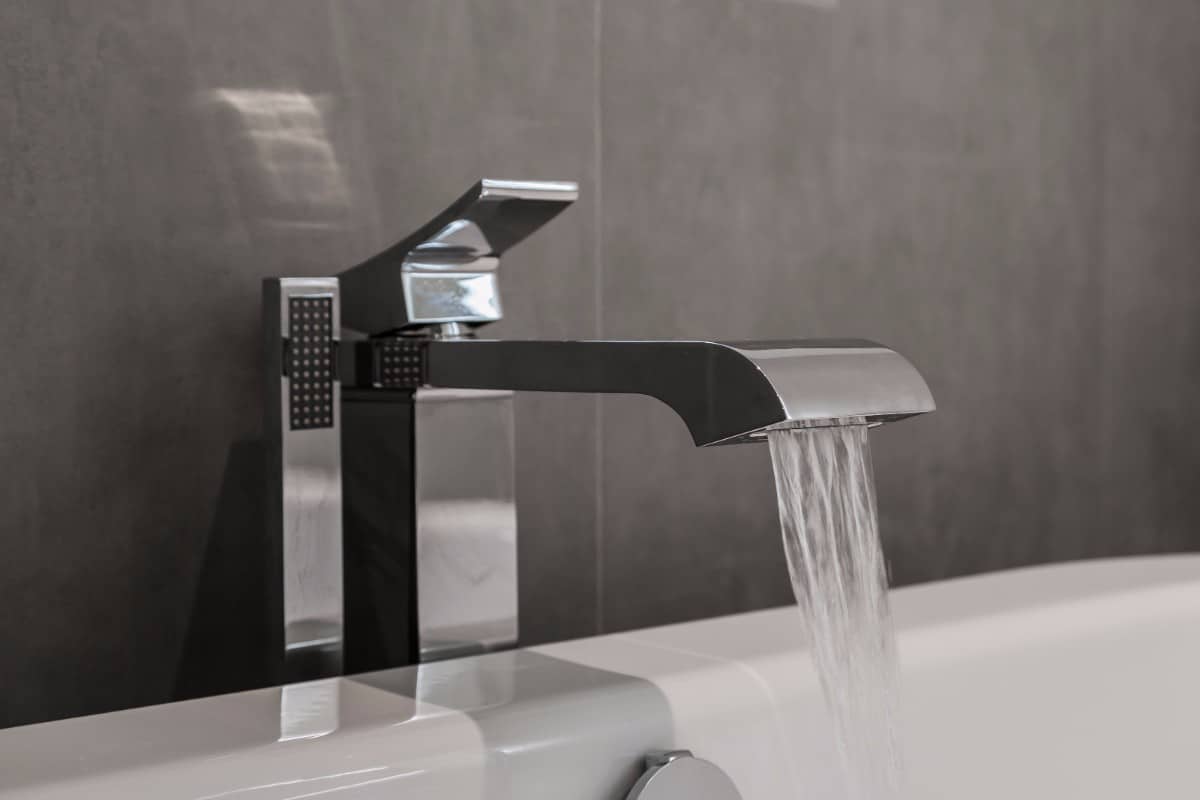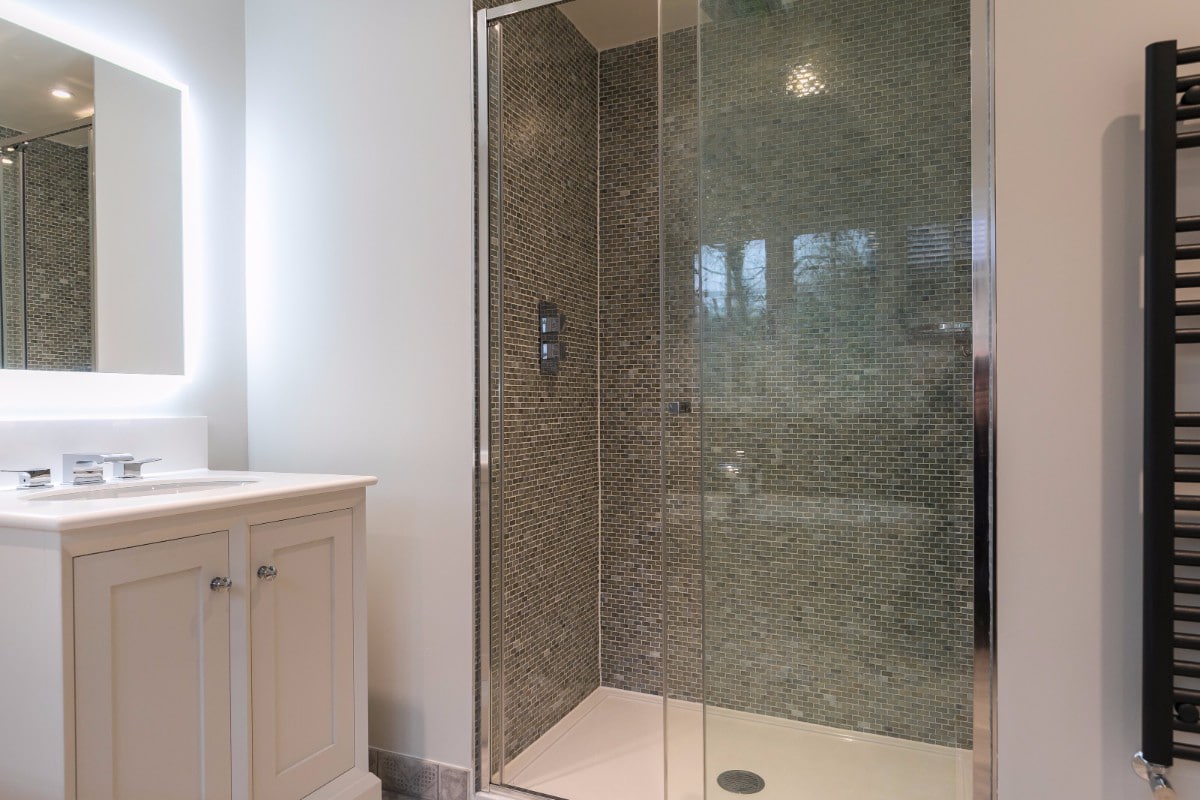 The customer wanted a traditional look but with modern use systems. An easy achievement in a bathroom these days when you know where to look. Don't be fooled by cheap bathrooms on broker websites – always purchase your bathroom through recommended sources or trustworthy stores. The larger stores aren't always the way to go either so be sure to seek professional advice before hand.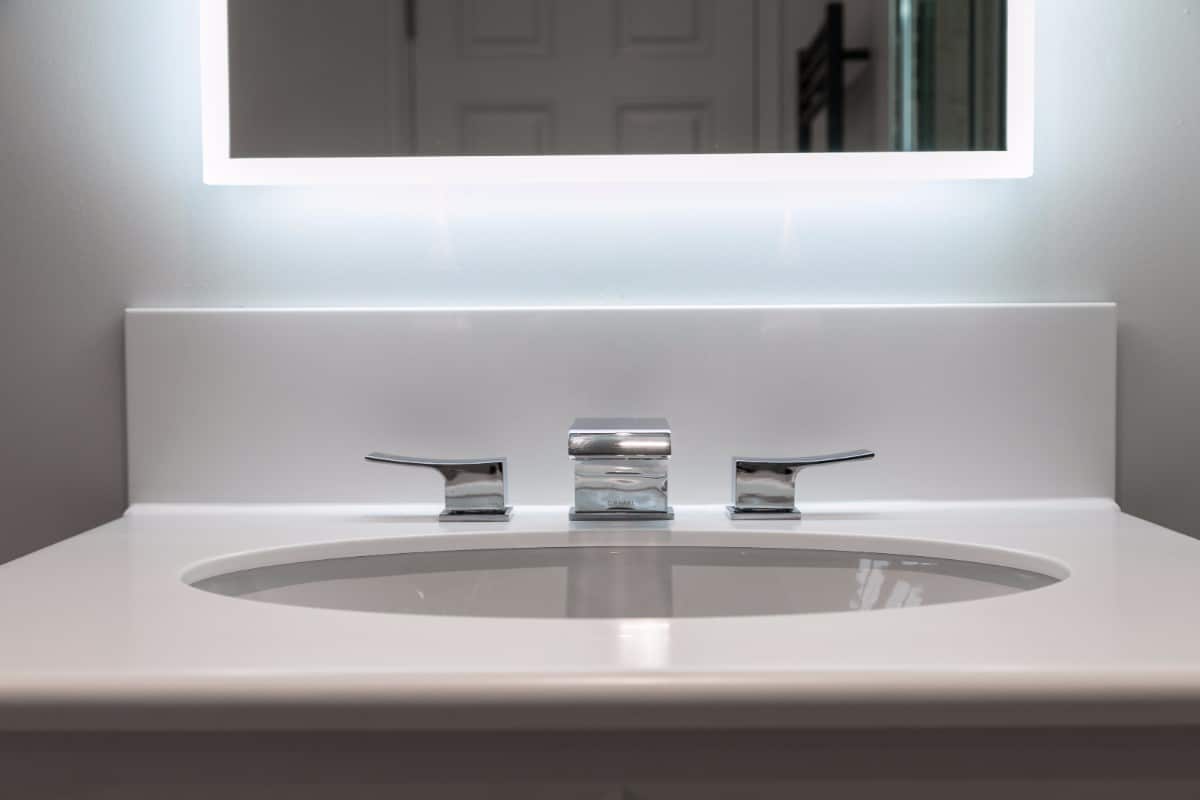 Above: We sourced a hand made basin unit finished with a Corian work top which complimented the bathtub and shower.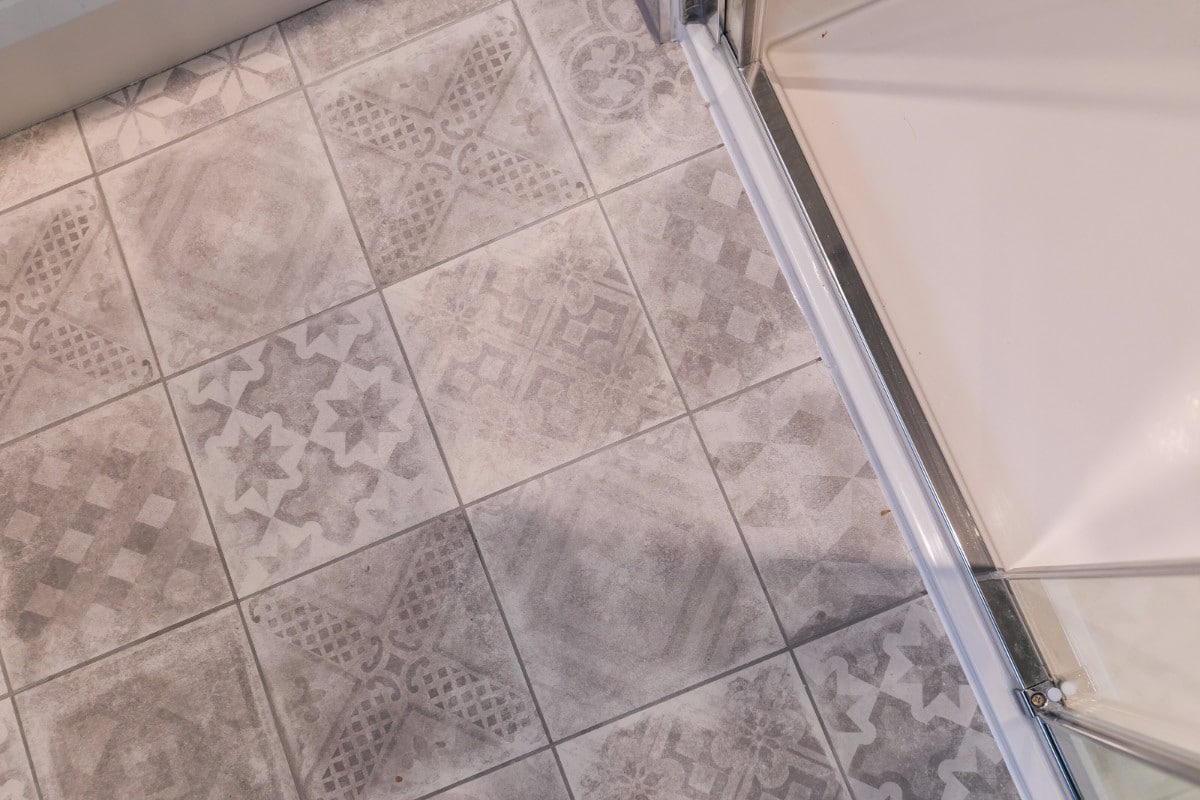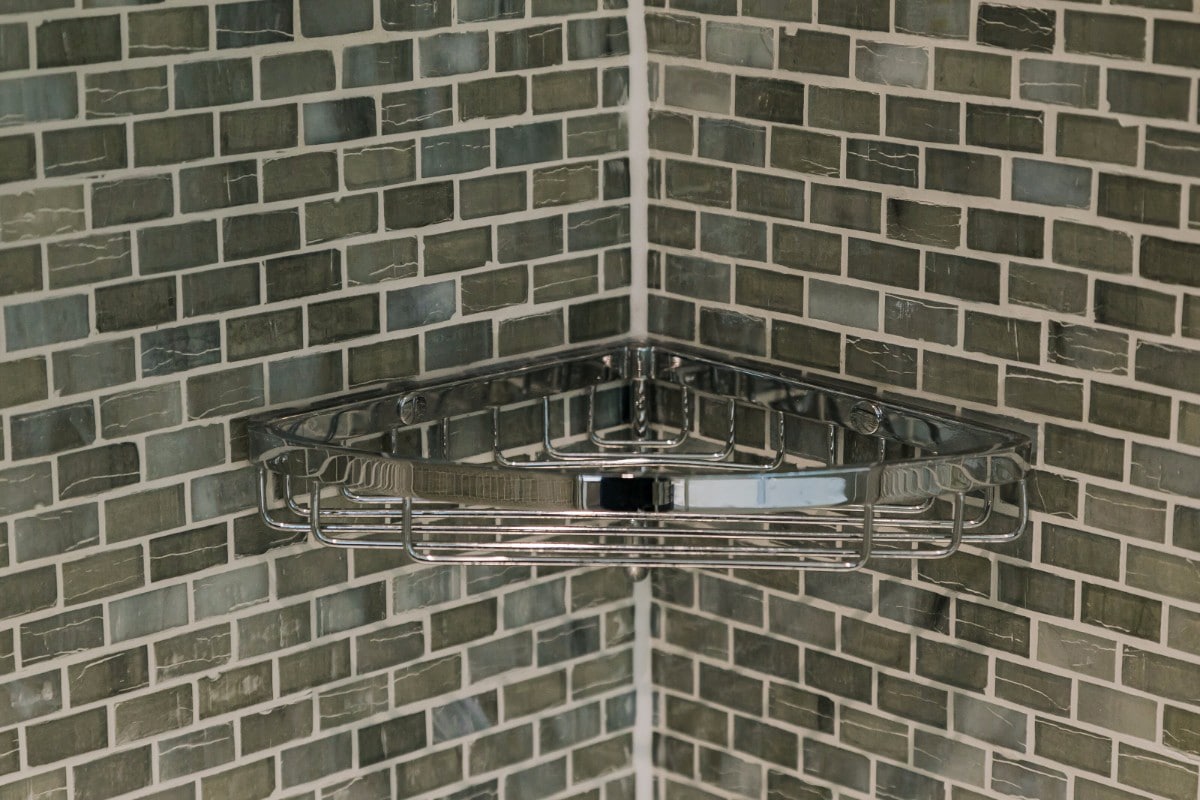 The shower was finished off in mosaic tiles and really does look stunning. We admired the customers use of colours here, with the ability to visualise the finished look outside of the more common look we're finding in bathrooms. This gave the walk in shower a unique feel in a very clean look room.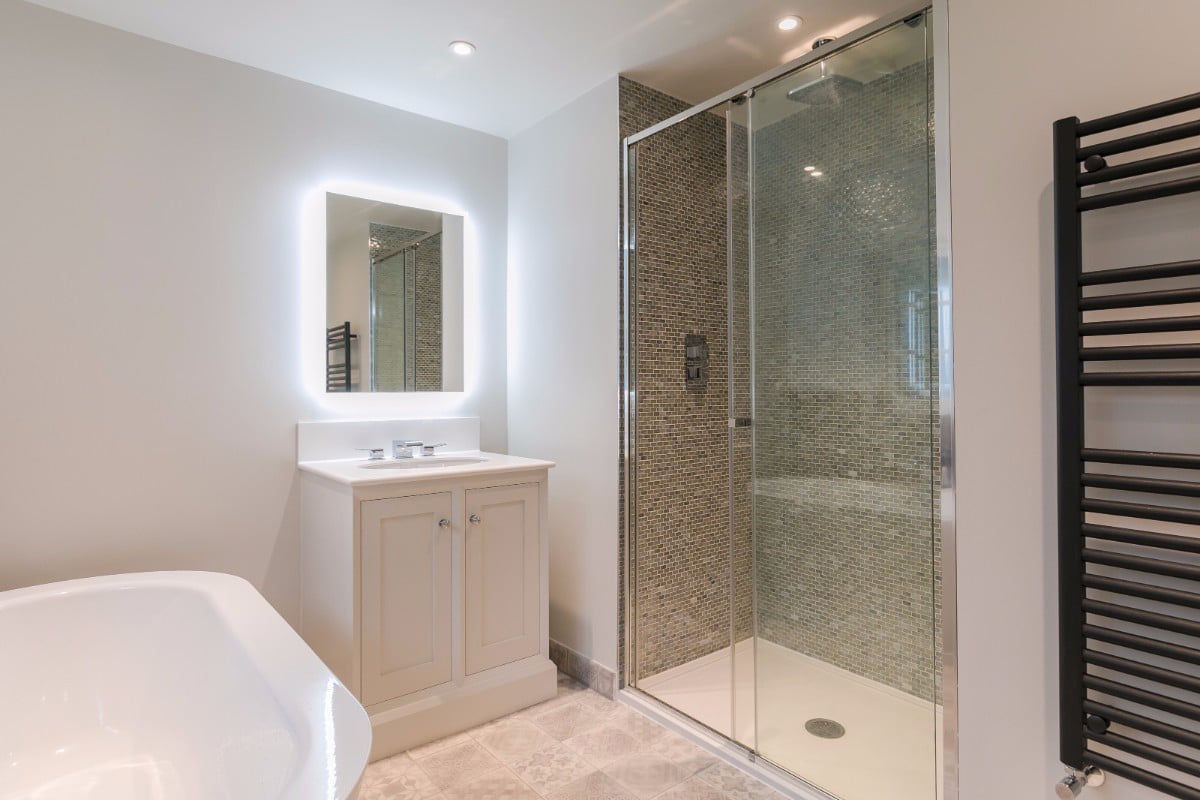 The centre piece to this bathroom was of course the free standing bath tub with freestanding taps coming up from the floor.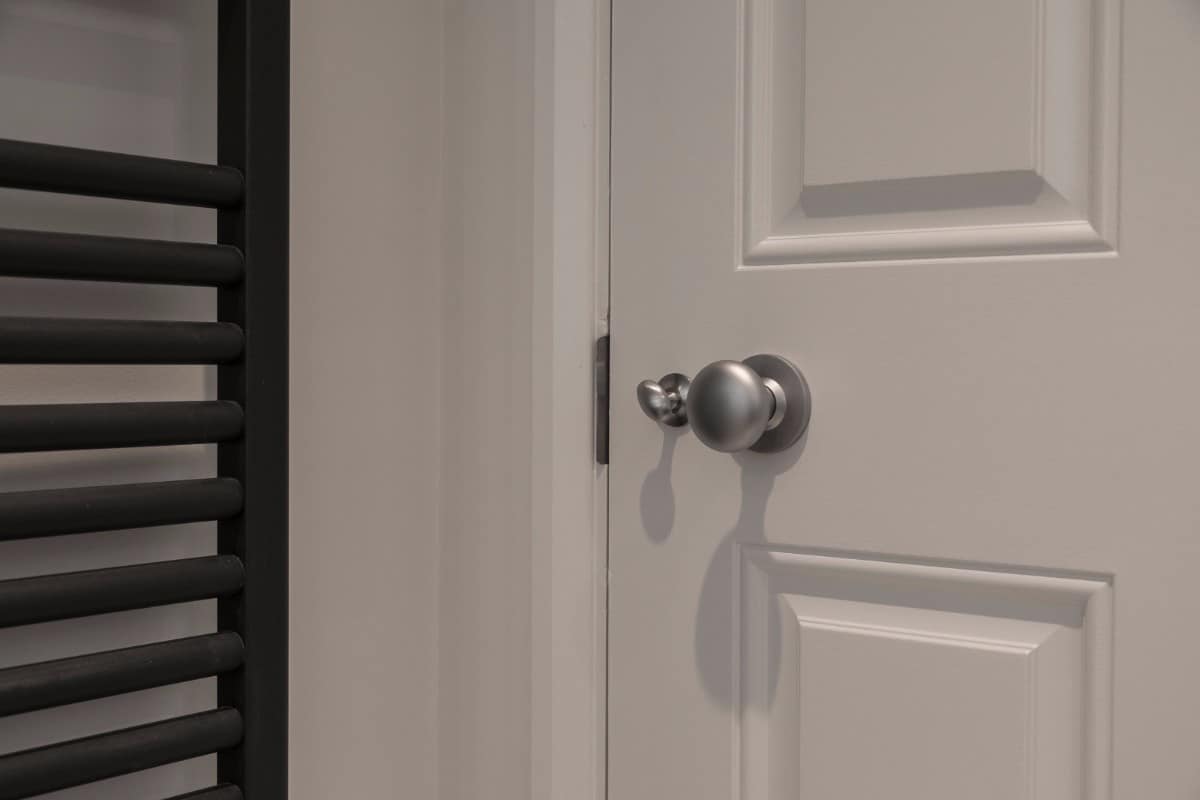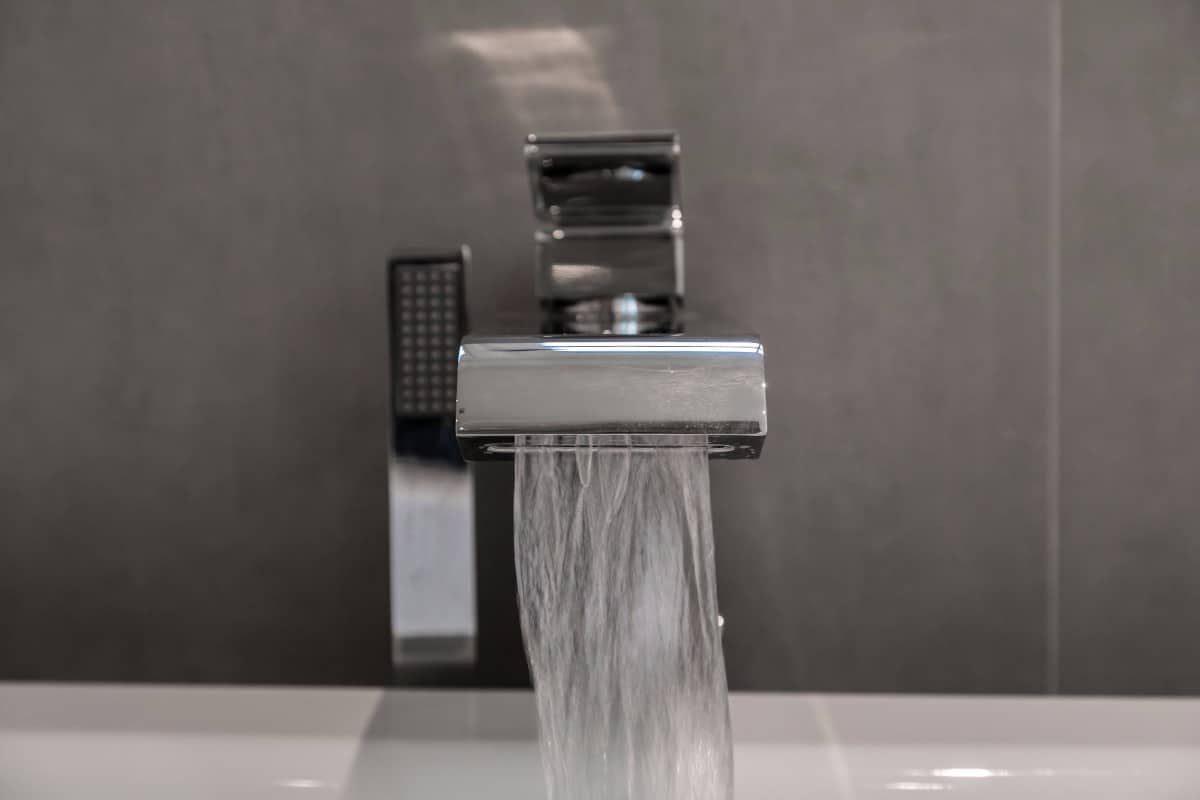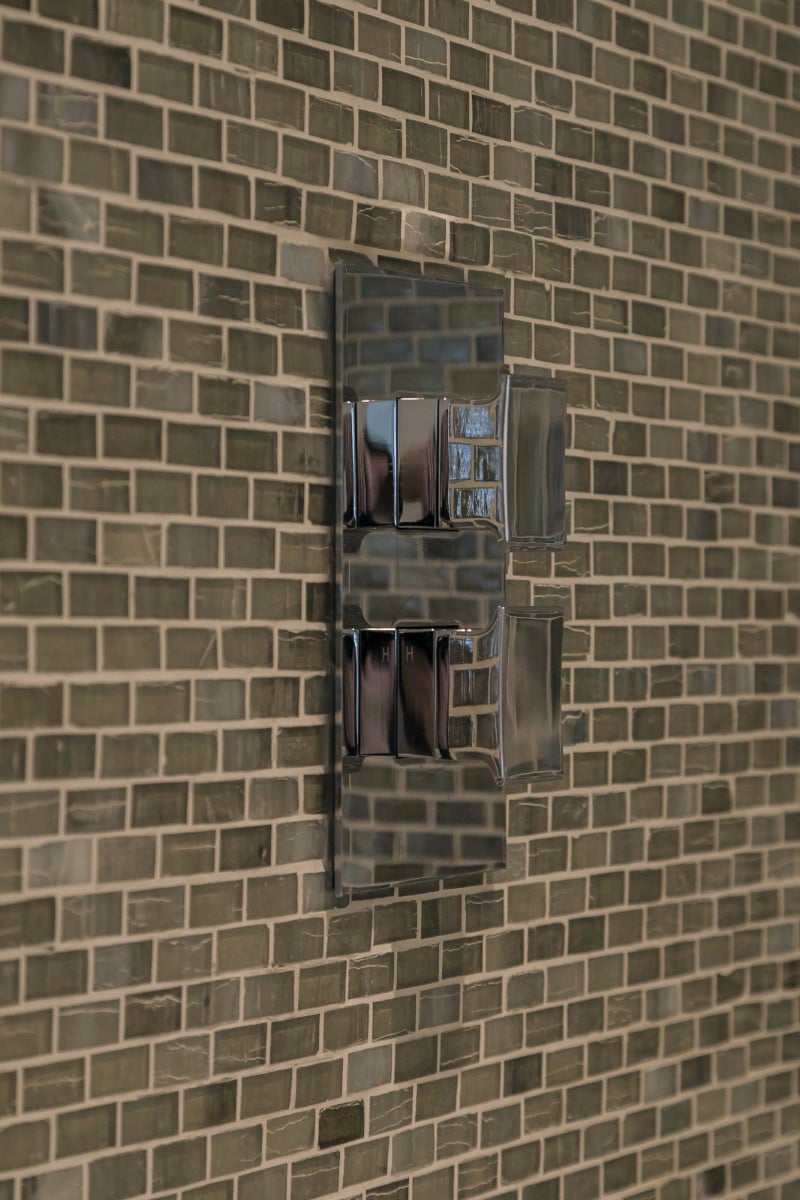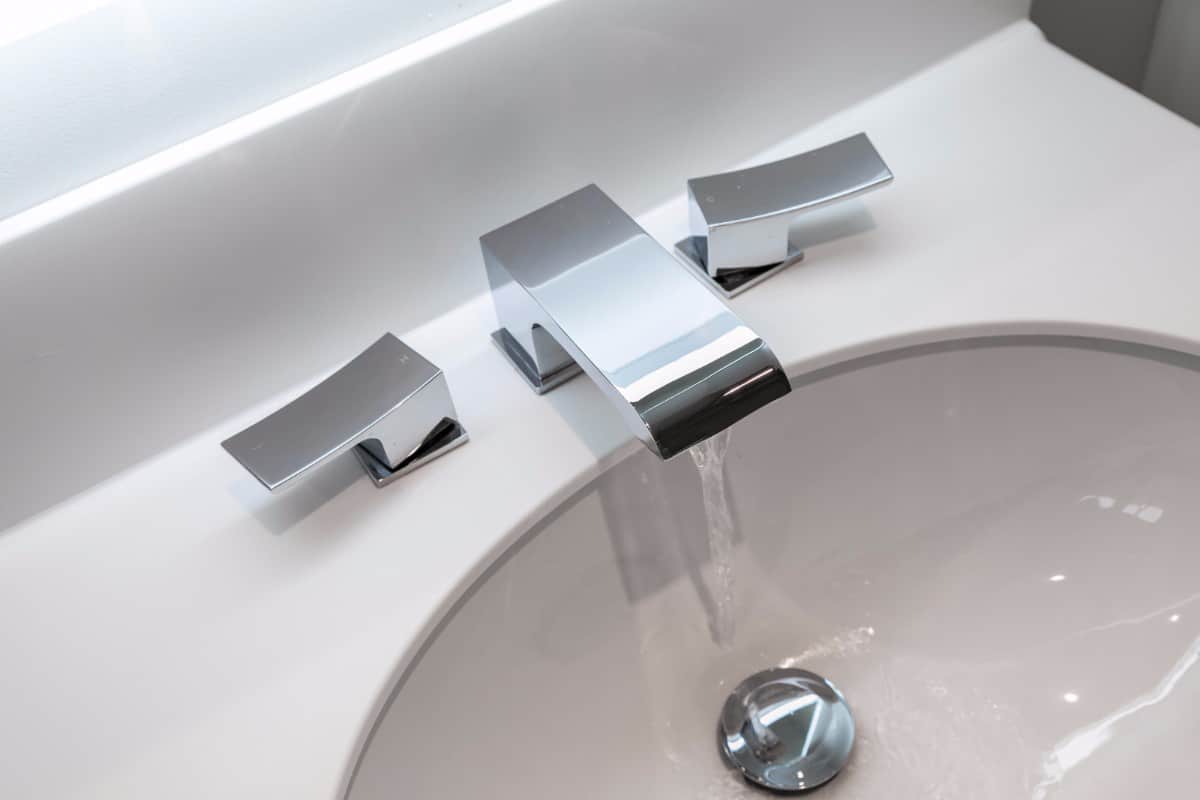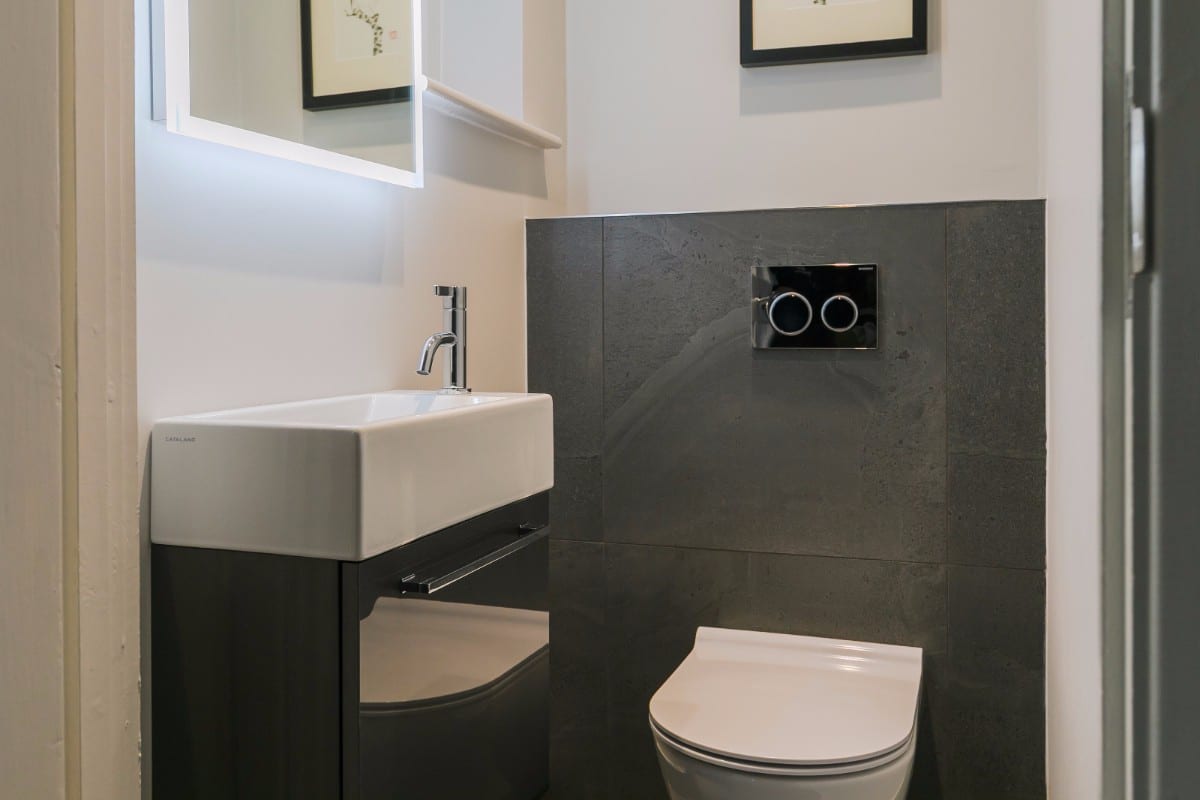 This was in the same house. The cutomer wanted a smart modern look to this small cloakroom. I began by burying all of the pipework in the wall as it was originally all surface clipped against the wall.
I boxed a hidden wall hung cistern and frame then finished with large slate style tiles for a simple but effective look.
I then added in a wall hung basin, a unit underneath then finished off with matching floor tiles.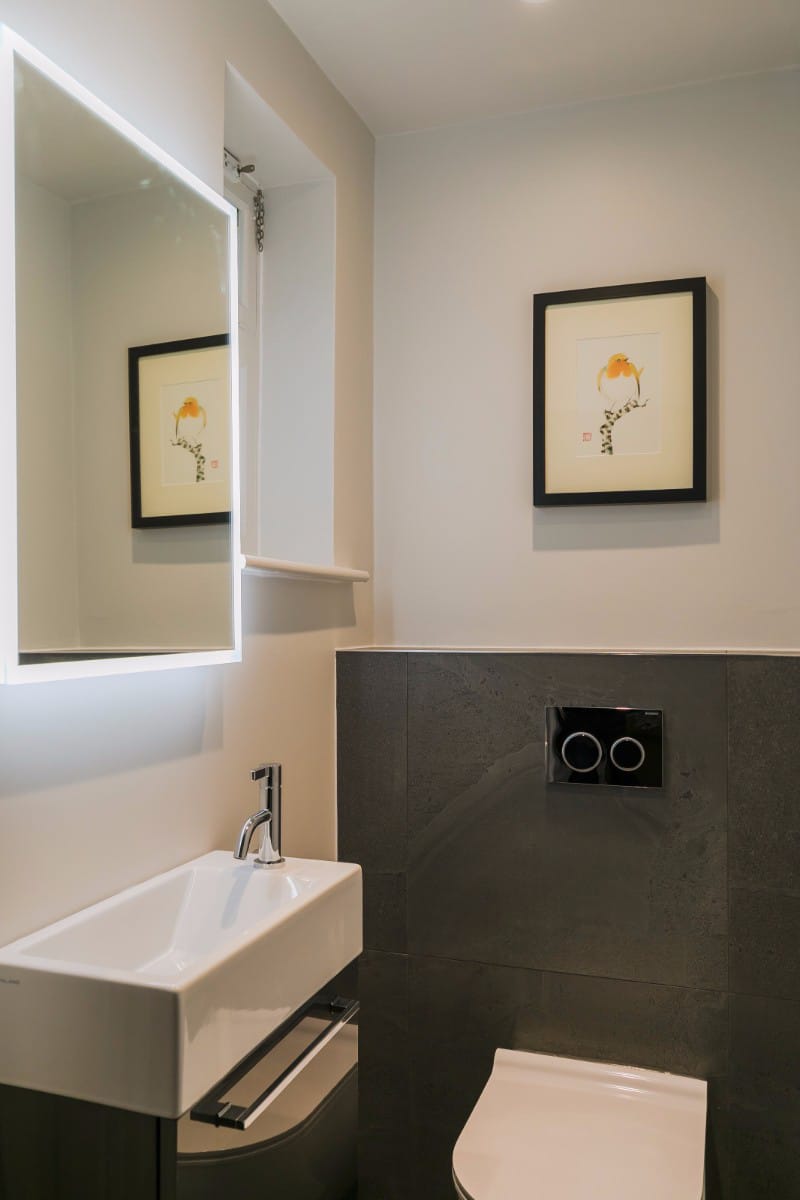 WHAT OUR CUSTOMER SAID
The client has asked us to fit two more bathrooms in their house so we will give you a link to those and await a reference upon job completion.
Thank you for reading.