This bathroom was for a newly wed couple who were fortunate enough to have been gifted just enough to have a brand new ensuite bathroom installed in their new build home.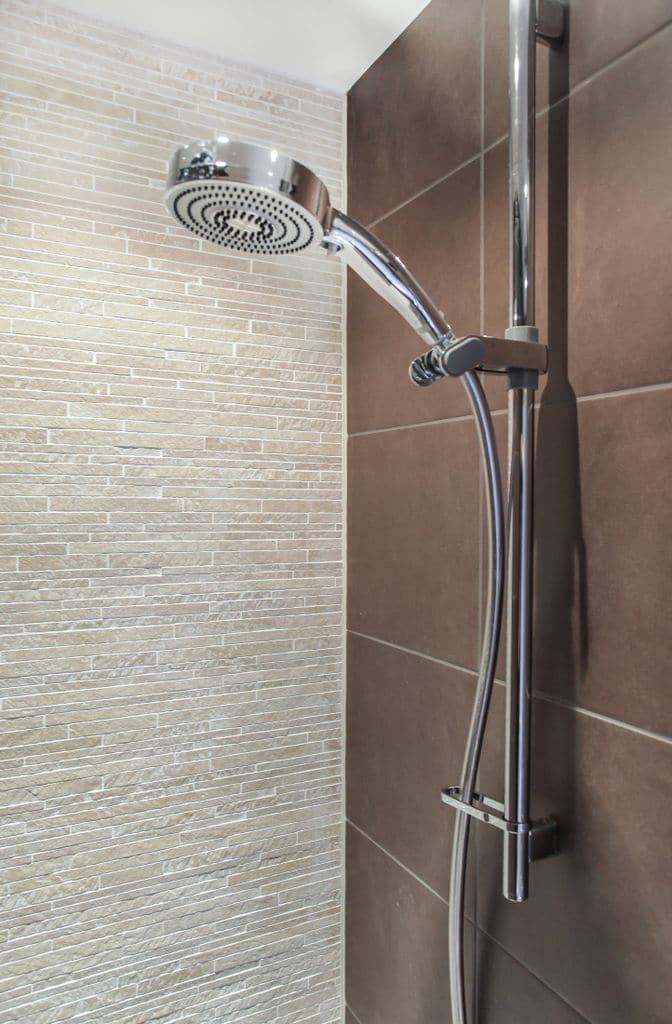 This bathroom fit was actually fairly straight forward. Being in a new build home the original bathroom was quite boring and lacked a homely feel in a very perfect environment.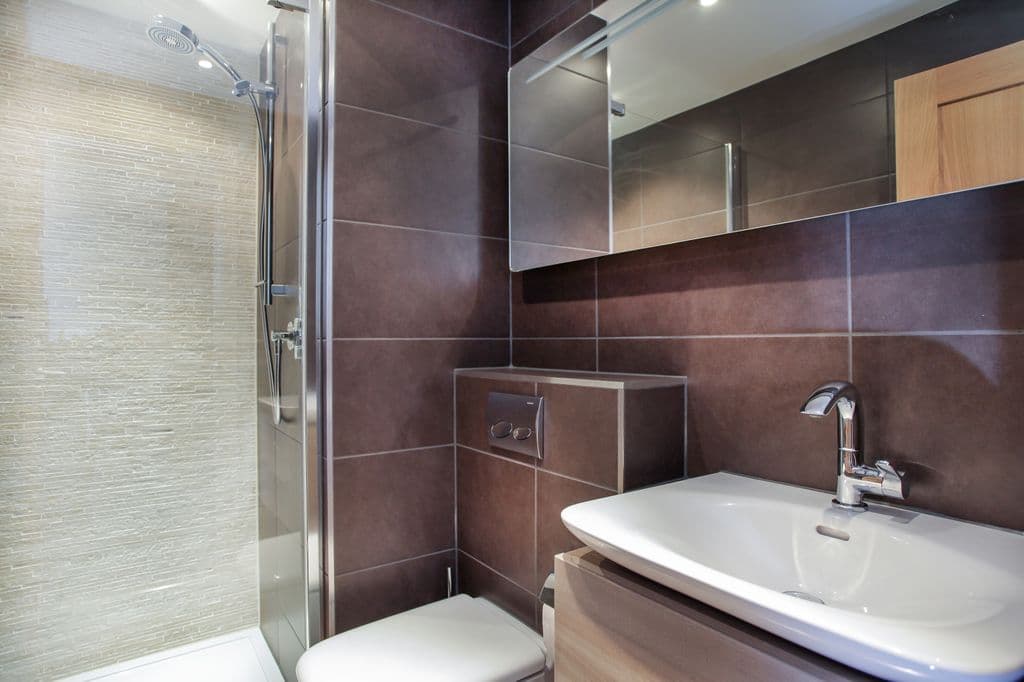 The client wanted a hidden cistern, a large wall hung basin unit for storage and a shower. The shower door took some designing so that the door didn't hit the toilet when opening, but nothing that we couldn't overcome. We finished off this very modern en-suite with a feature wall in the shower area.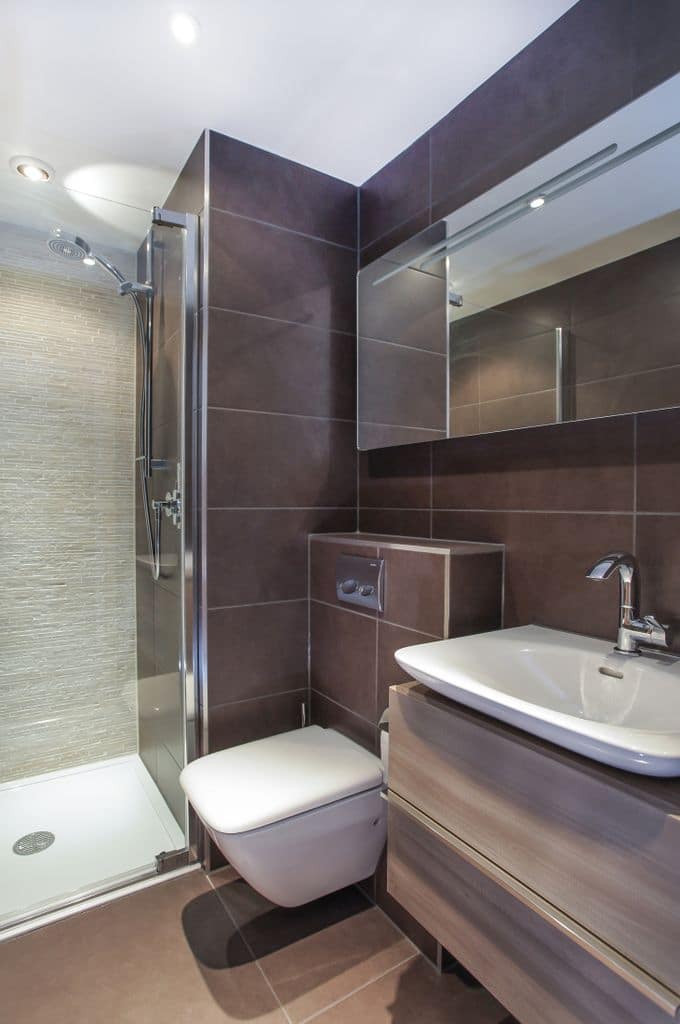 WHAT OUR CUSTOMER SAID
We would like to thank Robertson Interiors once again for the care received on an extremely well done job on both our new bathroom installations. From the planning and installation, through to the completion, you always gave a truly friendly and professional service. Furthermore, it's very rare to get someone who is as methodical, clean and tidy and who also pays attention to detail in their work, as much as you do. Also as you are not a tea drinker, there's no stopping for tea breaks either, which is an added bonus!!
We would not hesitate to recommend Robertson Interiors to anyone contemplating a new bathroom project.
Great job, well done.
-Sue & Ray Clark, Beaconsfield, Buckinghamshire