This white, clean look bathroom in Amersham, Bucks was originally an ensuite with a separate bathroom. The Customer wanted a conversion into one large bathroom to share with the family.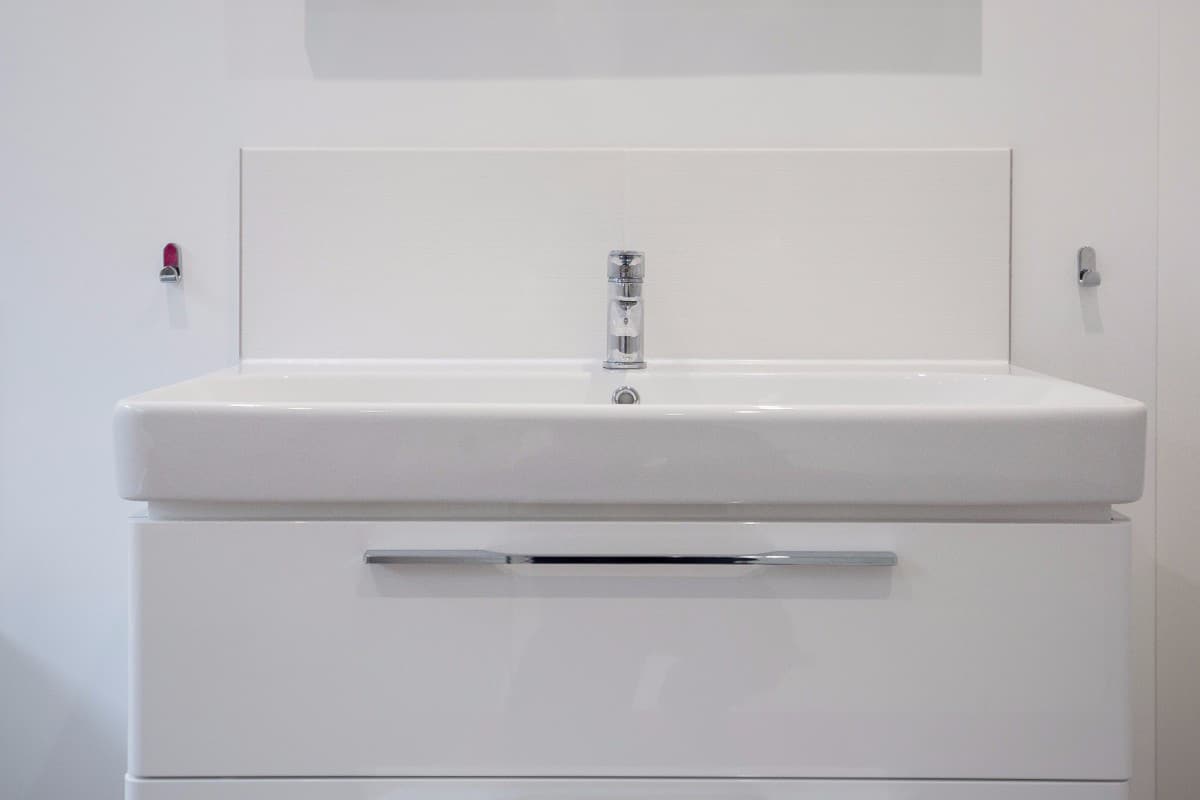 We began by taking out the dividing wall and blocking up the door to the original ensuite. By doing this we created one large space to fit a superior bathroom for the family.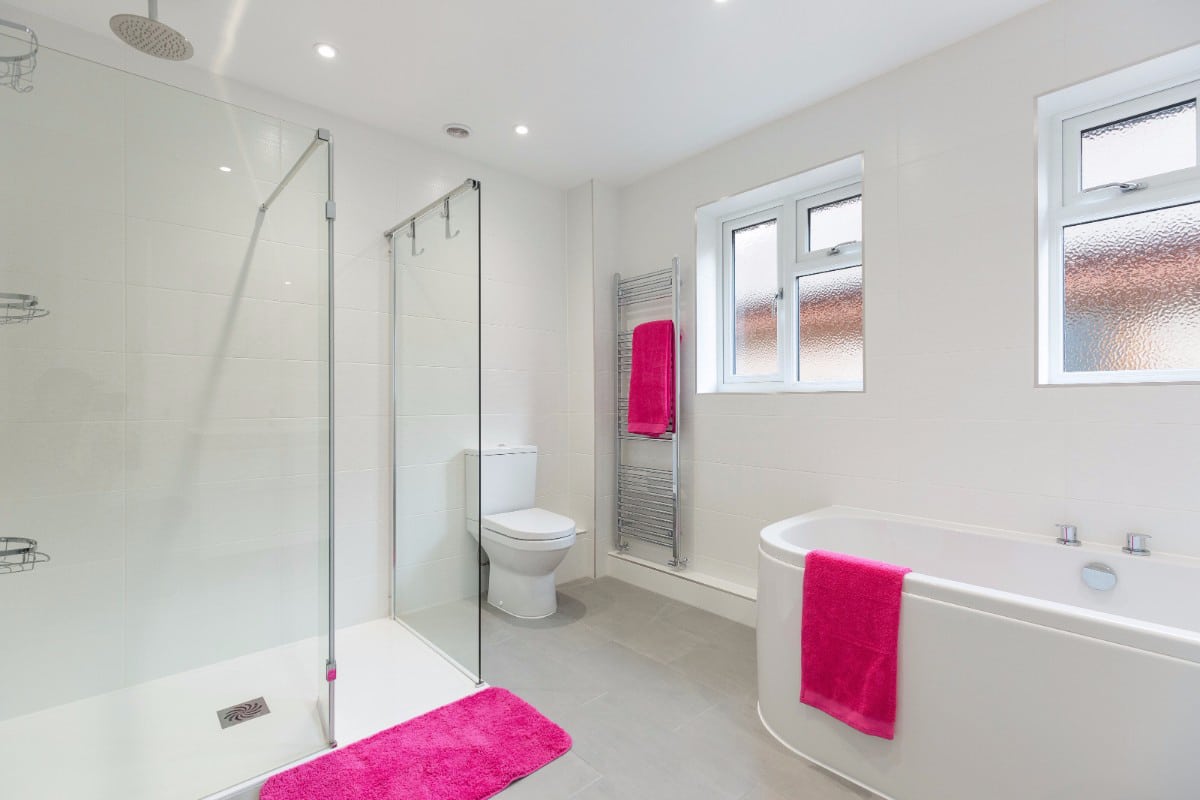 The customer wanted a fully tiled bathroom with a large, modern walk in shower, large bath tub, toilet and large basin unit so we helped them choose a particular style to go with.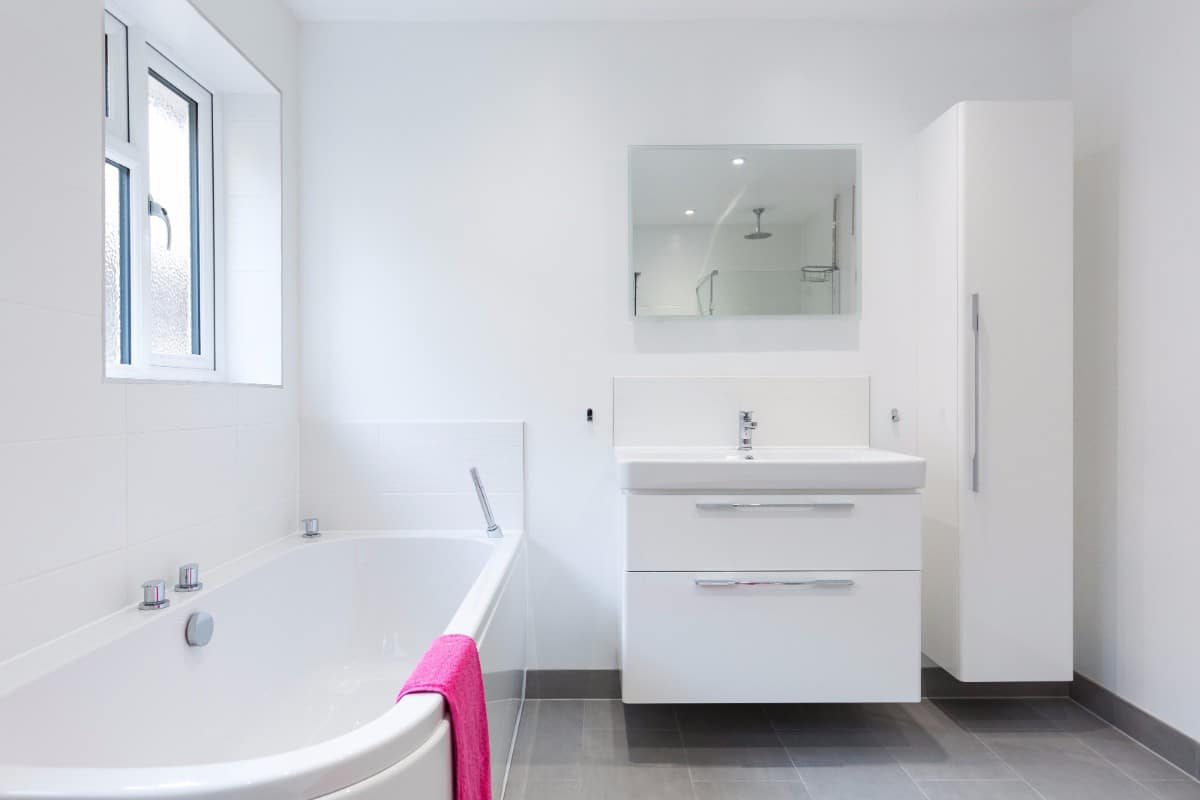 We titled this bathroom "Warm Alaska" because of the white look with the warm feeling after fitting the under floor heating. As you can see we added plenty of storage for the family to keep it tidy by adding the wall hung basin and large wall hung storage unit. We finished the floor with light grey tiles to break down the white furniture and white tiles, adding a pink towel to finish up for the photoshoot.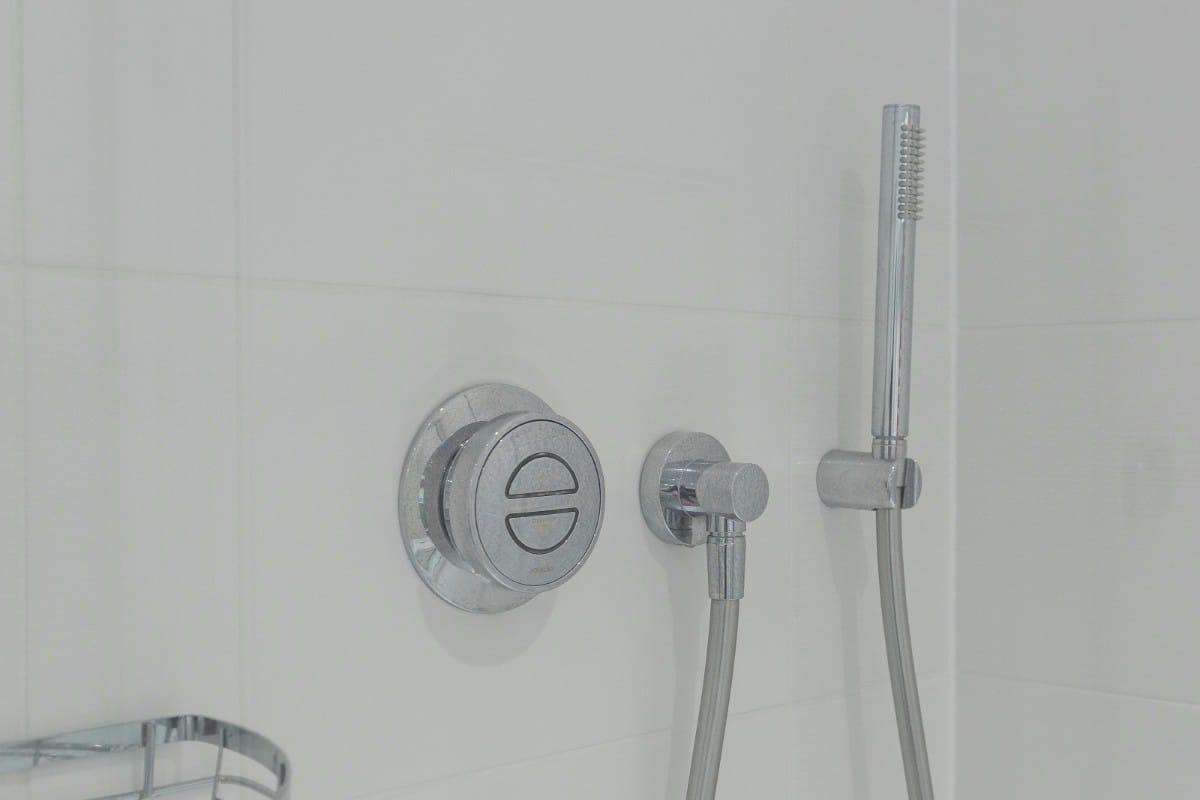 WHAT OUR CUSTOMER SAID
This is a brand new build, so we will await a month of use before posting our review.