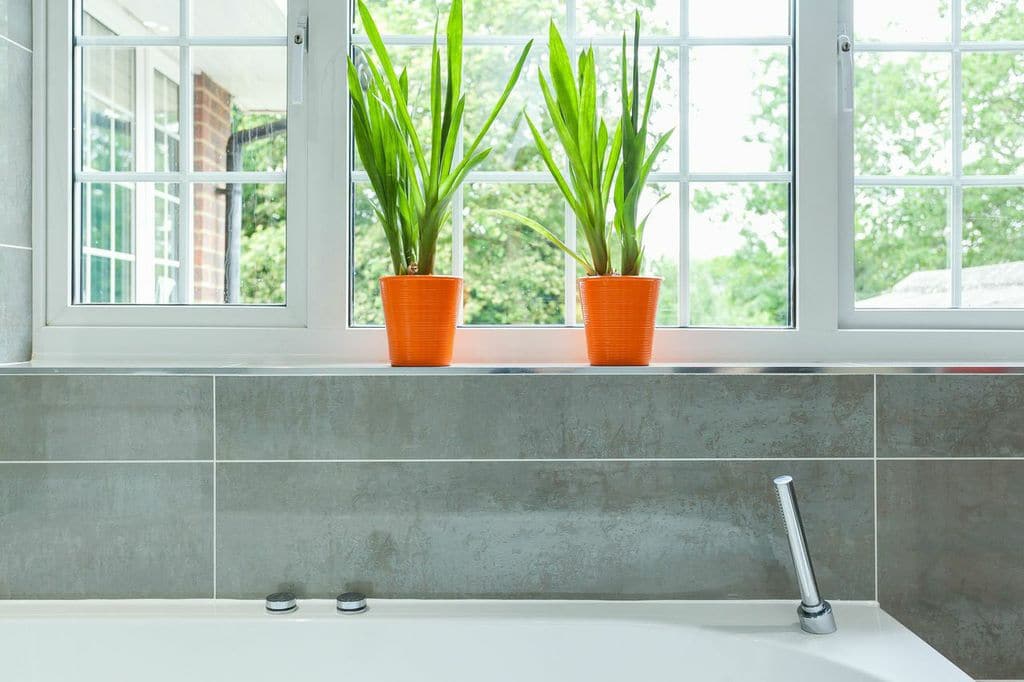 This Porcelanosa tiled bathroom with Recesses built in, in Gerrards Cross was one of the trickiest bathrooms I've ever designed and fitted.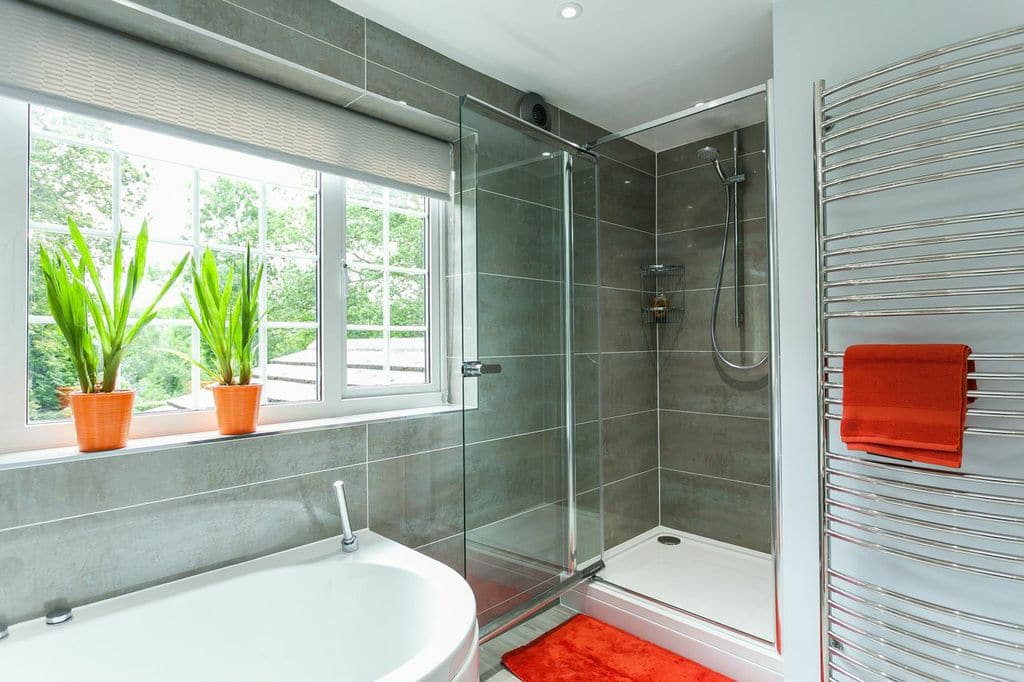 One mistake in the design and fit of this Porcelanosa tiled bathroom could potentially be a costly one. Porcelanosa tiles aren't for the inexperienced to cut or fit.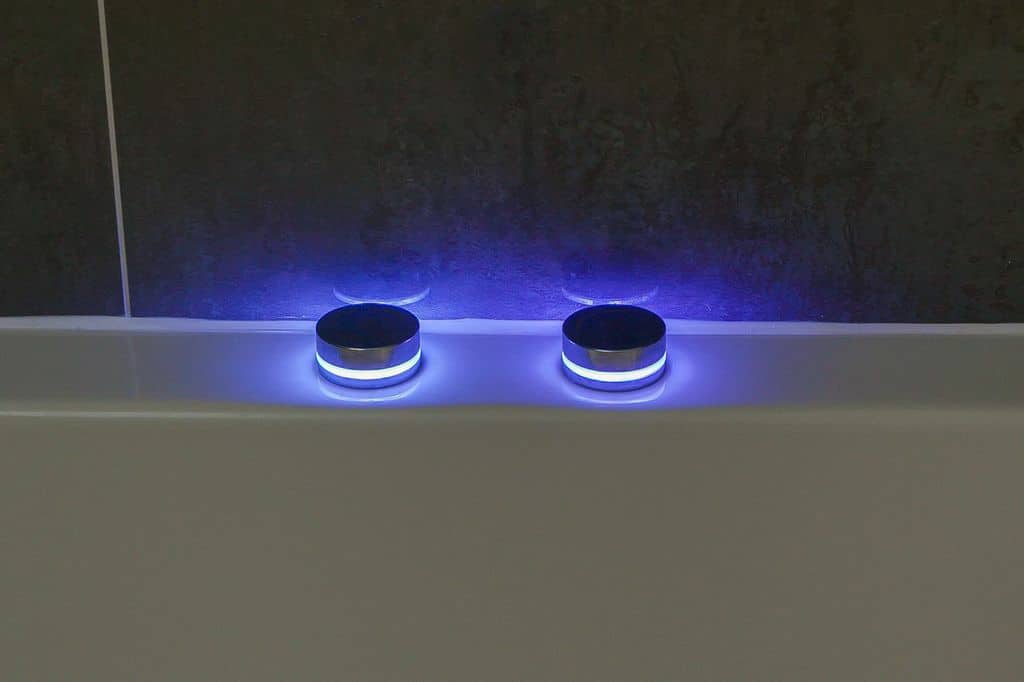 A large false wall was built all along one side of the bathroom to hide the pipework and allow for a wall hung toilet.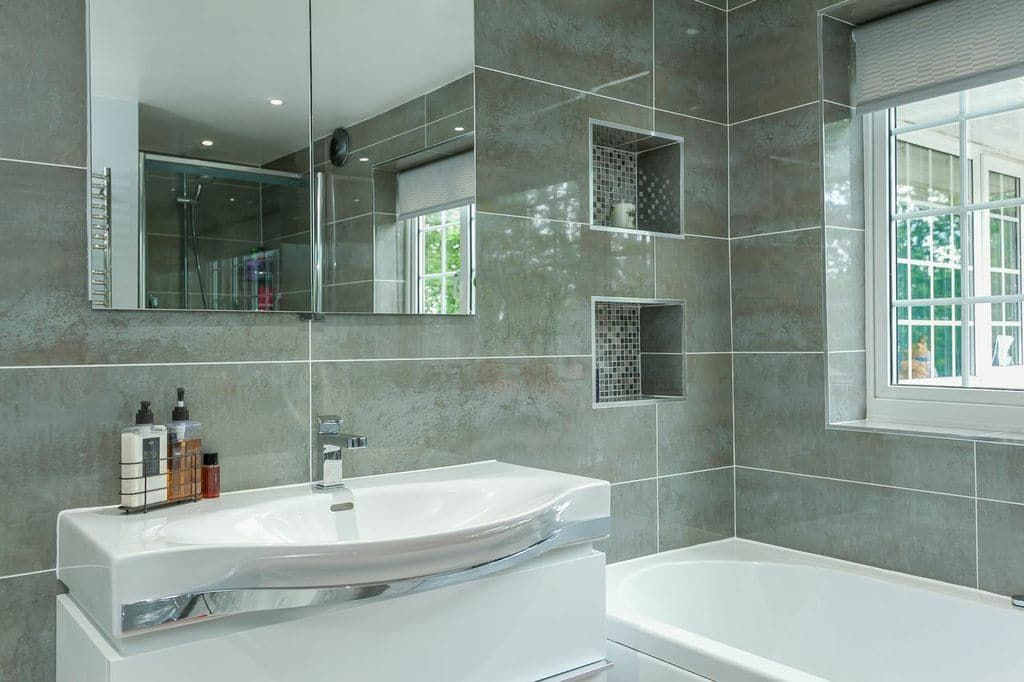 The customer wanted four recess's on the back wall which had to be carefully planned because of the Porcelenosa tiles. They were finished off with mosaic backs giving it a stunning finish.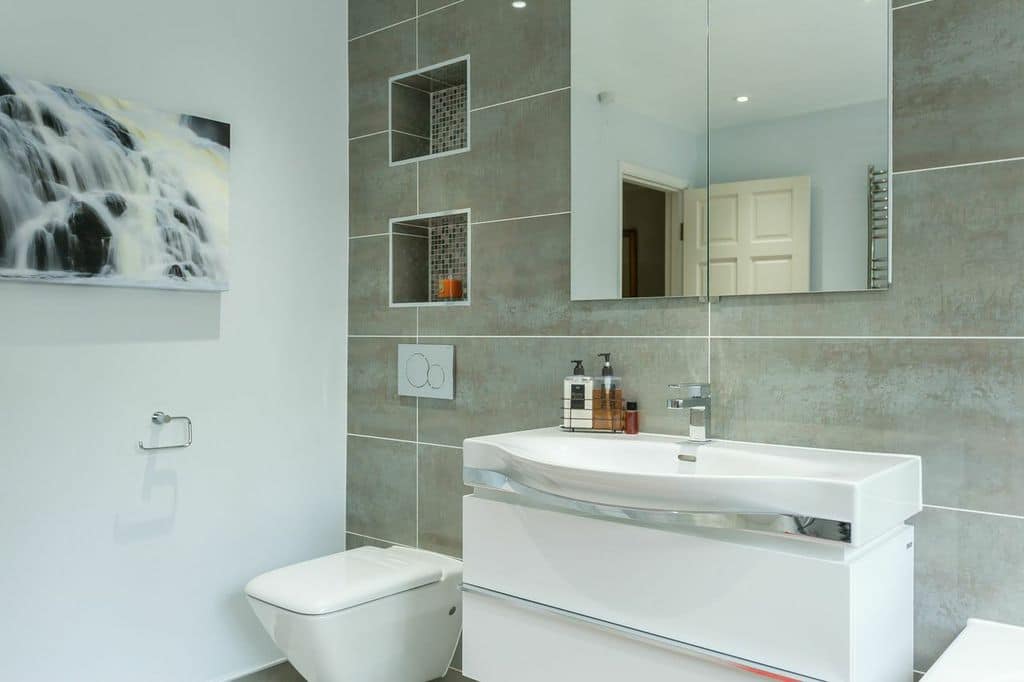 "Danny has done a couple of jobs for me including refitting a family bathroom. He has also replaced two bathrooms for my daughter.
I have been very happy with his work. He is friendly and courteous and very diligent ensuring that the jobs are done quickly and  to a very high standard. I am happy to recommend his work to others."

-Mrs B Sawyer, Gerrards Cross, Buckinghamshire